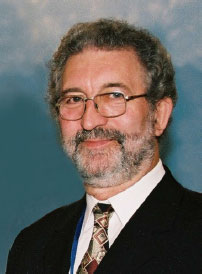 Dear colleagues and friends
Welcome to Jicable'15 the 9th International Conference on Insulated Power Cables.
Jicable'84 - Jicable'15: It has been more than thirty years since the first Jicable conference--thirty years during which more than one thousand papers have documented the remarkable technological and industrial evolution of insulated power cables. 1984 marked the beginning of the development of high voltage cables with synthetic insulation. This technology is now widely used in AC and DC, for transmission and distribution of energy in terrestrial and submarine networks.
The mission of Jicable is clear: to share the latest advances in the development of cable technology in order to address current and future energy challenges. The development of networks is a key element of the energy transition imposed by the search for a sustainable development of the planet. Insulated power cables are essential components of networks and of the smart grids of the future in particular by allowing their integration into the environment. There is also the perspective potential of direct current.
Special cables are experiencing notable advancements: fire behavior, radiation resistance, etc. A session of JIcable'15 is dedicated to new cables for avionics and in particular for electric aircraft.
The Jicable'15 conference continues the tradition of the last thirty years; we note that there has been a 30% increase in the number of papers compared to the last conference.
Here are a few highlights of Jicable'15:
A welcome lecture, new in 2015, will be presented by Mr Josias Matos de Araujo, President of the Brazilian National Committee of CIGRÉ and Director of Regulation of Eletrobras, Sunday, June 21 at 17:15. This lecture will focus on "Brazil's Energy: Challenges and Perspectives". A welcome cocktail hour will follow.
The next morning at 9:00 am, Pierre Bornard, Deputy Director General of RTE and Chairman of ENTSO-E, will give the opening lecture. The theme will be: "The European Network of Electricity Transport: A Key to the Transition to New Energies".
From Monday to Wednesday, nearly 360 papers will be presented in 55 oral or poster sessions in six parallel rooms.
Two guest lectures will take place on Wednesday morning: "Smart Grids and Insulated Power Cables" by Pierre Mallet, Director of Research and Innovation at ERDF and "Impact of the New Electrical Architecture of Aircraft on Insulated Power Cables" by Serge Roques, Expert Emeritus in Safran Group.
The technical exhibition will be held this year on two levels making it possible to welcome more exhibitors than for the last conference in 2011. Throughout the conference, a program of audiovisual technical presentations and an exhibition of historical photos will be available.
The DC cables will be particularly honored at Jicable'15: their use is growing and they prefigure solutions to the energy challenges for large network projects of the coming decades. The closing round table on Wednesday afternoon will address global research on materials, cables and cables systems in DC. Following the roundtable, Jicable Awards and Young Researchers Awards will be presented to authors of the winning papers.
On Thursday, three technical visits will be organized and various meetings and workshops will be held in rooms of the Palais des Congrès in cooperation with the CIGRÉ: WETS Workshops and CIGRÉ meetings.
I remind you that the "Jicable Soirée" will be held on Tuesday evening in the beautiful Royal Stables of Versailles. After a show and a tour of the stables, cocktail dinner will be served on the golden sands of the horse-riding arena.
I wish you an enjoyable stay in Versailles and Paris and fruitful exchanges.
Lucien Deschamps
Chairman, Organisation Committee
Jicable'15