Jicable-hvdc'16 WORKSHOP
World Energy Transmission System
HVDC Cable Systems - State of the art
Was held within the scope of Jicable-hvdc13 in Paris on August 26th 2016
Opening of the Jicable HVDC'16 Workshop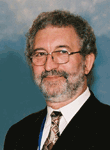 Ladies and Gentlemen, Dear friends
It is a pleasure to welcome you today for this Workshop. We know how your week was busy and we thank you for your participation. 47 experts from 12 countries registered for this workshop.
This meeting was possible thanks to the always excellent cooperation between Jicable and its partner CIGRE. I want to thank Philippe Adam, Secretary General of CIGRE, who did everything to facilitate the organization of this workshop. I also want to thank the various CIGRE committees concerned that are represented in this meeting and of course particularly the Committee B1 and Pierre Argaut.
The development of DC cables is extremely promising, it nevertheless raises questions. The objective of this workshop is to discuss these issues around 5 topics and to prepare a seminar in the end of 2017.
The 5 topics:
Progress in the understanding of physical phenomena and materials for use in DC.
Very high DC voltage (500 kV) extruded power insulated cables: standardization needs, qualification in progress, industrial products delivery date,
HVDC corridor projects in Europe for underground links, hybrid AC/DC systems.
Submarine HVDC links: state of the art of extruded and paper power insulated cables, transmitted power.,
Converters: Technical coordination of « cable / converters » system
To initiate and facilitate discussions, we collected some early presentations that are in the file that was given to you in paper form but also in digital form in a SD card.
Thank you kindly to give us your new contributions so that we can create a file with the workshop summaries prepared by the rapporteurs. I ask you to send us the final version of your contributions before September 9.
We wish rich and spontaneous exchanges.
Lucien Deschamps
Chairman, Organization Committee, Jicable